Konnichiwa!
My name is Koko Watanabe Holt and I am a Graphic Designer. I am originally from Tokyo, Japan, but I am currently based out of Detroit, Michigan. I recently graduated from Kendall College of Art and Design in Grand Rapids with a degree in BFA graphic design. Having four years of international education in the U.S.A., as well as my unique background in Asian design, makes me a strong asset.

My passions is changing the world through collaboration with other creative people,
taking our ideas and making them a reality.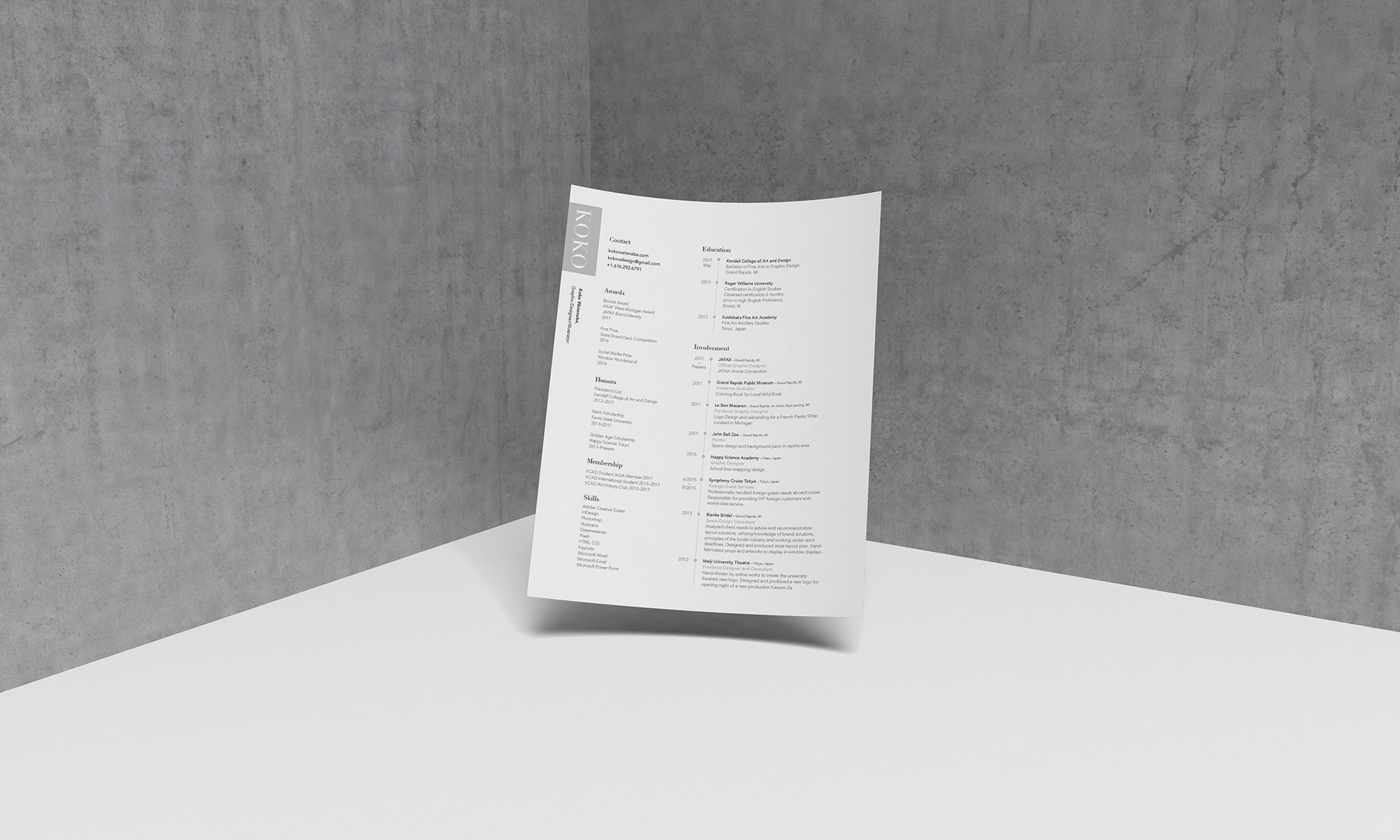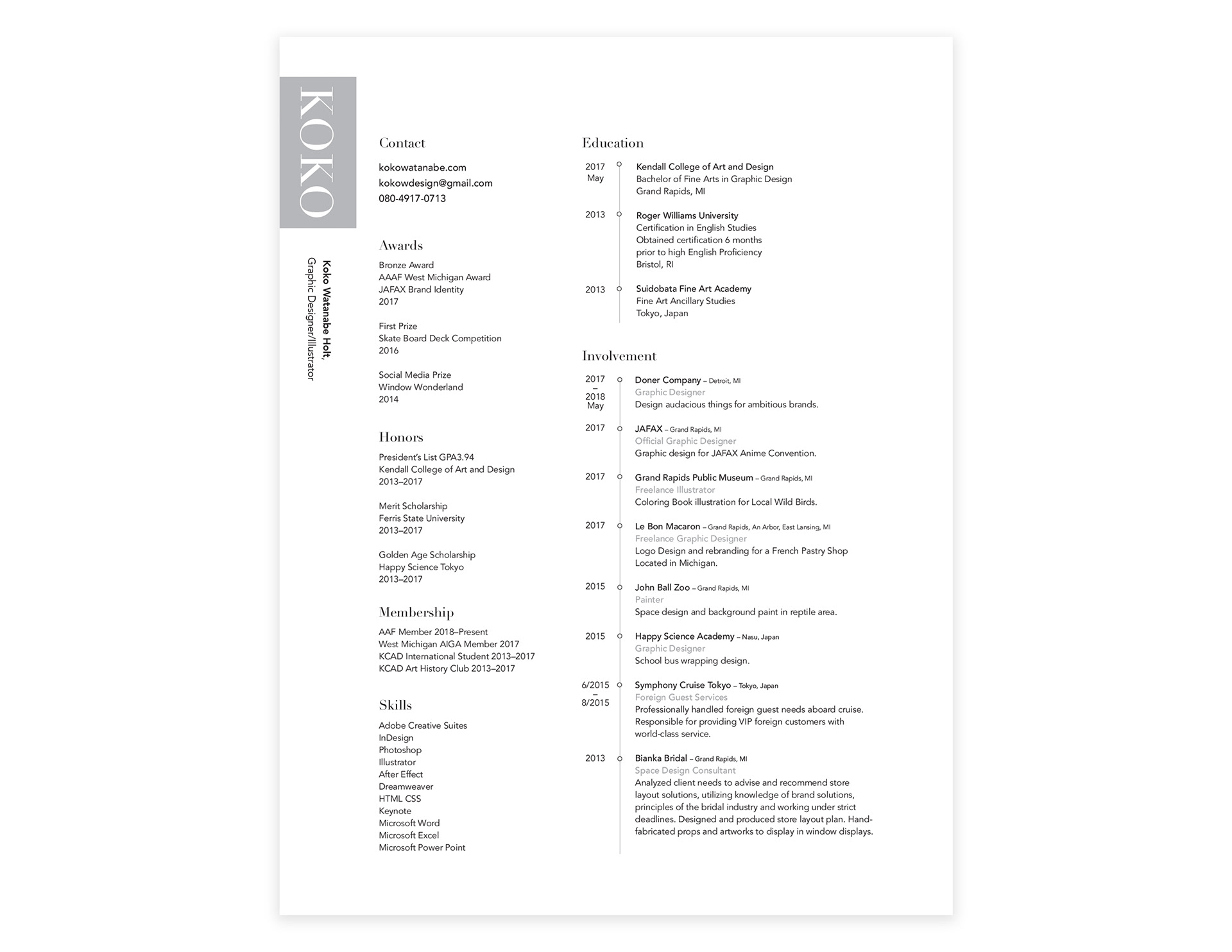 Please feel free to ask me anything. I would love to collaborate with you.